Multiple Plugins Support
The feature allows the users to customize and add multiple fields, using the various plugin types, to any of the pages on their app. The Drop Admin can give role-based access and modify the view rights for each role, for that page.
In the design console, go to Pages -> click Design on any of the existing page or click Add New to add a page

Select Plugins in the Page type section -> the Add Plugin option will be enabled

On the Add plugin popup, enter the label and select the plugin type(s)
Currently the app supports the following plugins, select any as per requirement. The screenshots are samples of you can add plugins and how it will be rendered on the UI:
a. Static HTML - You can enter raw html and style it.
Plugin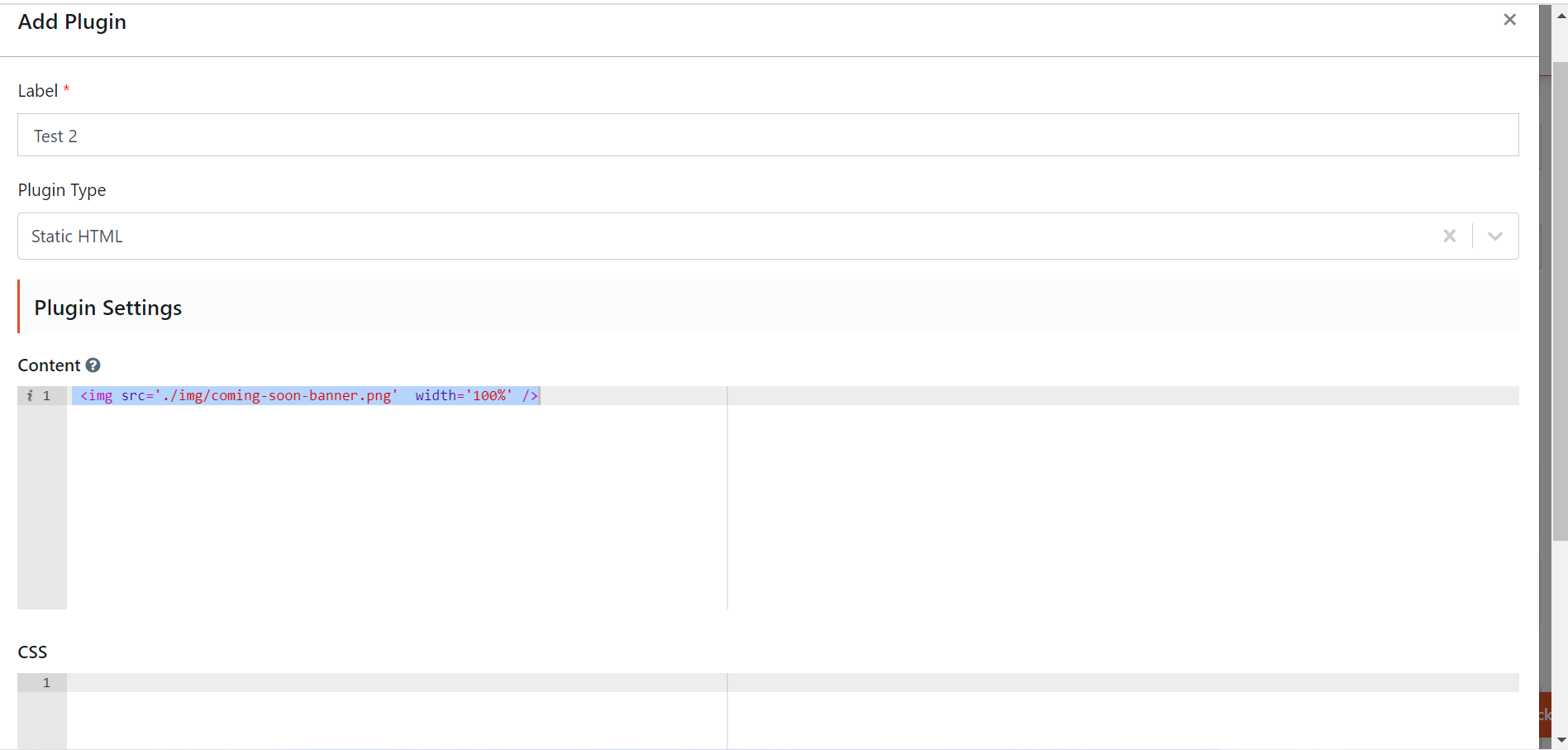 Rendered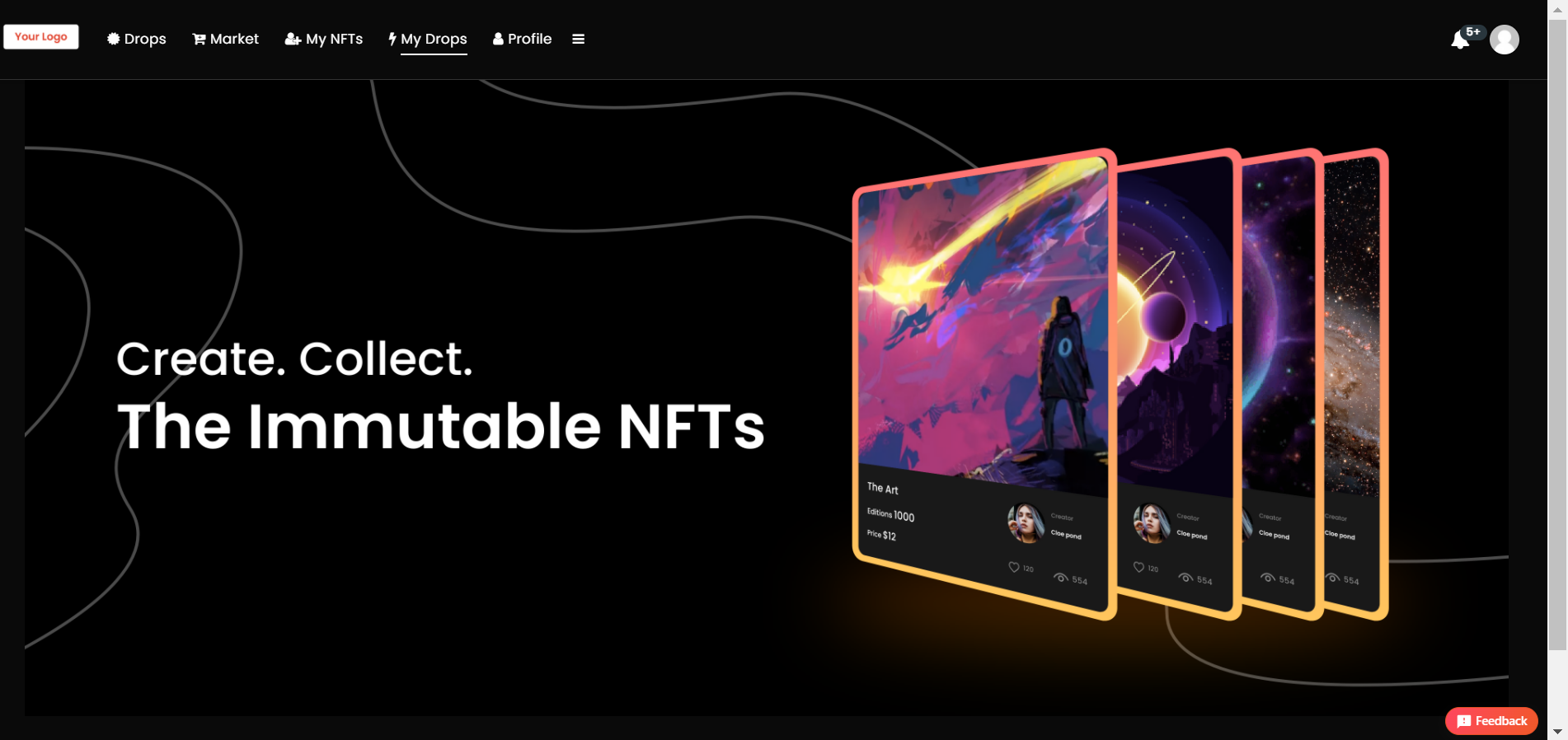 b. Static HTML with Wysiwyg - What you see is what you get. Choose your html element and style it. The tags and the styling are visible in realtime thus, reducing the need to toggle between runtime and realtime.
Plugin

Rendered


c. List Builder - This plugin helps to configure your data source and manage records. You can query the data source and add different context operations.
Plugin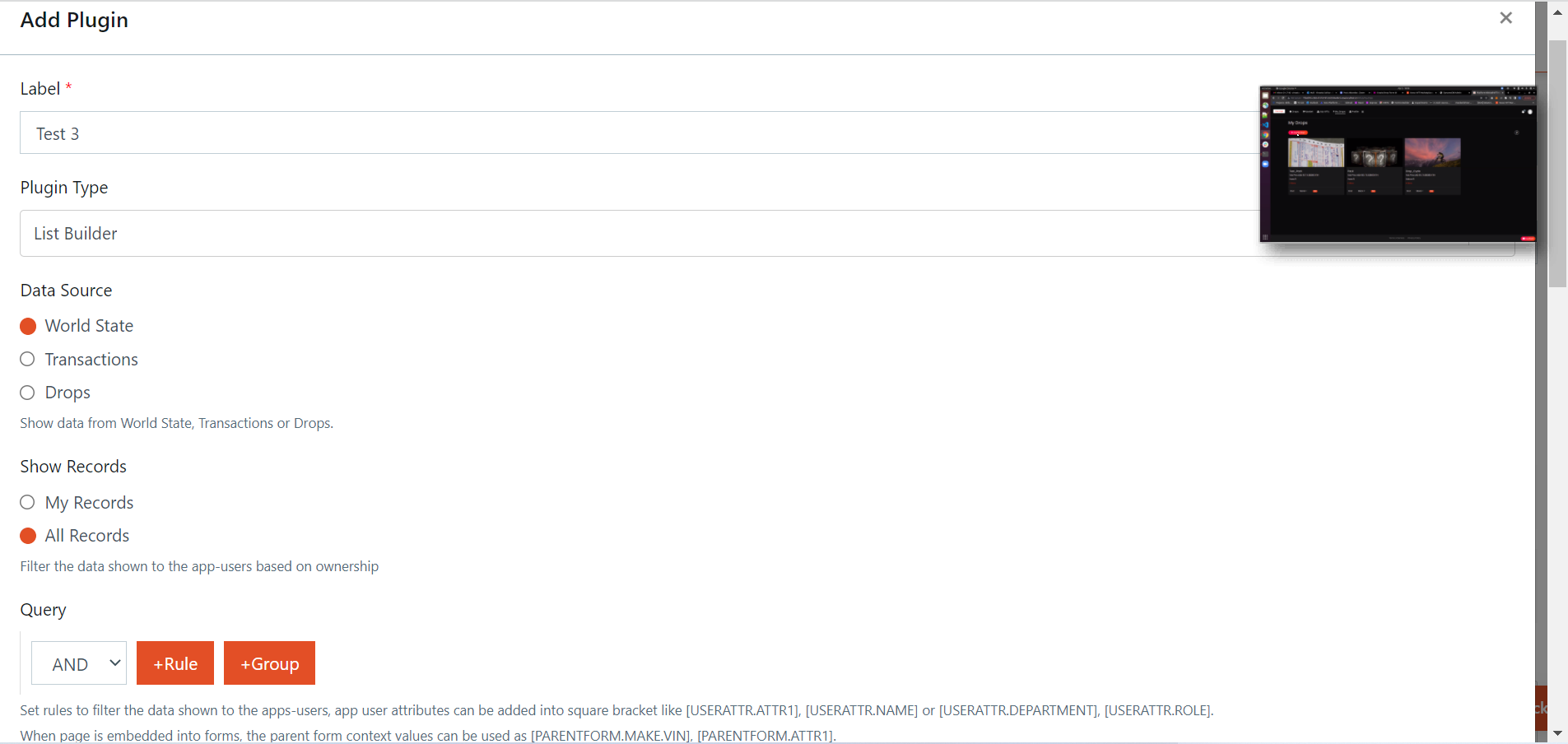 Rendered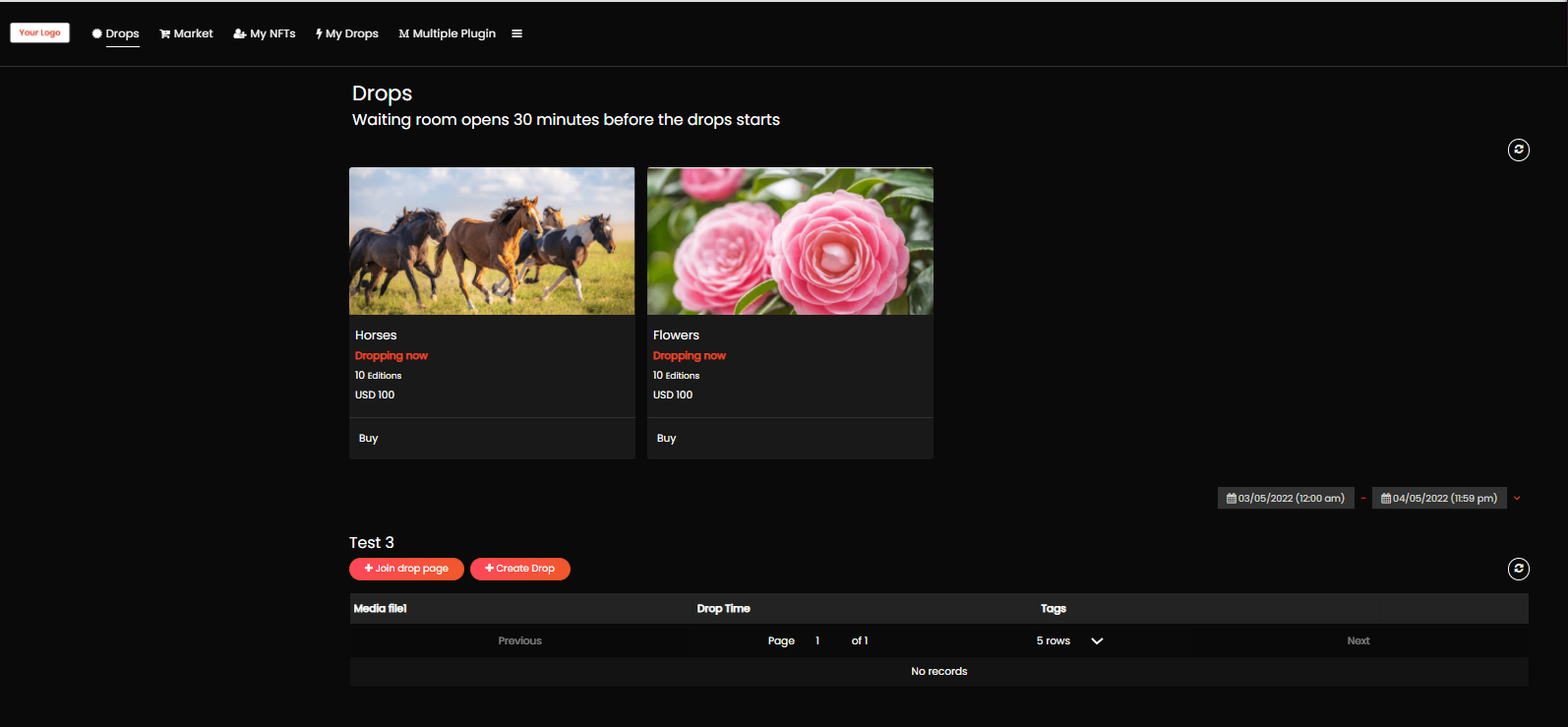 d. NFT Drop - This plugin is specific to drops where you can configure the drop card content, style it, change labels and manage the result set by specifying the query.
Plugin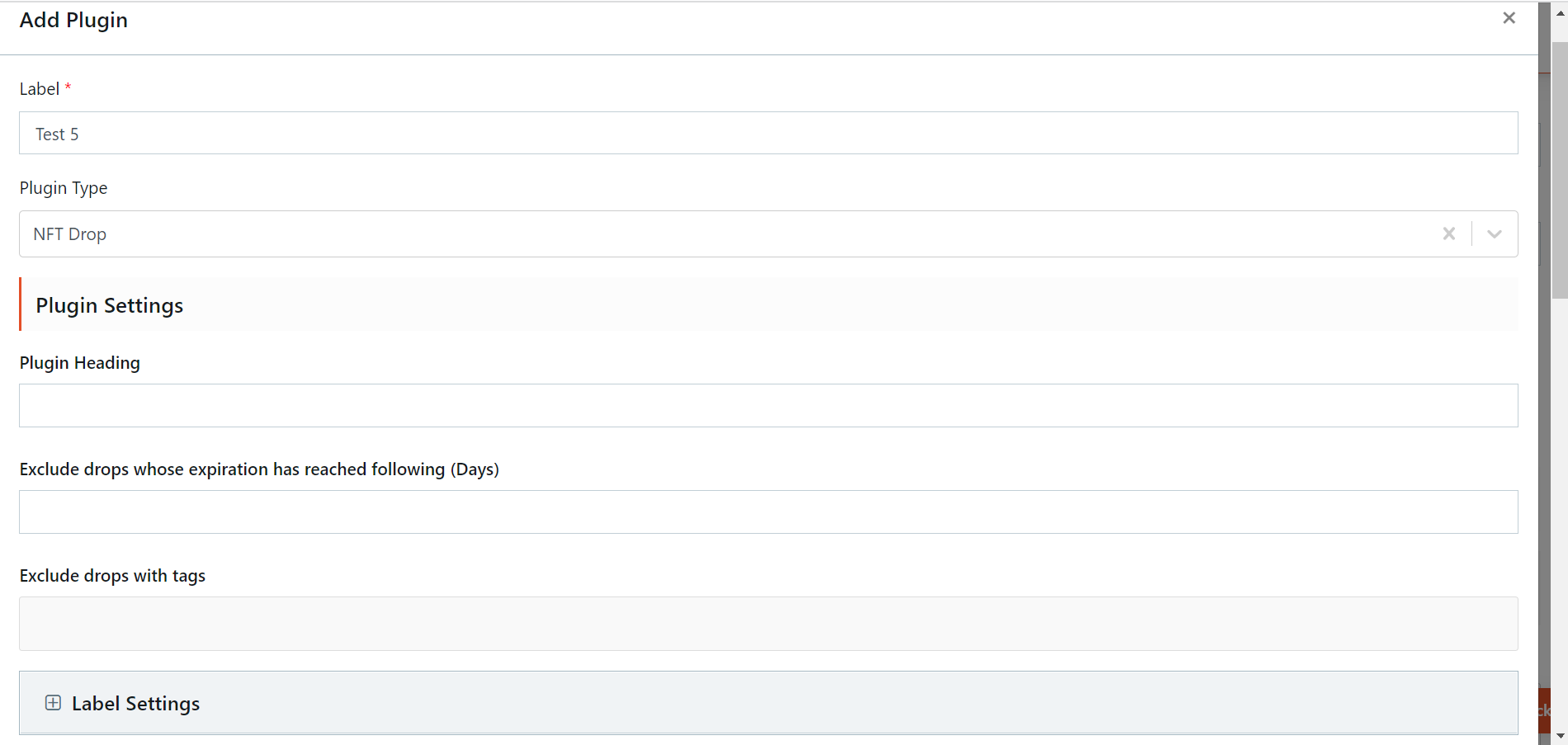 Rendered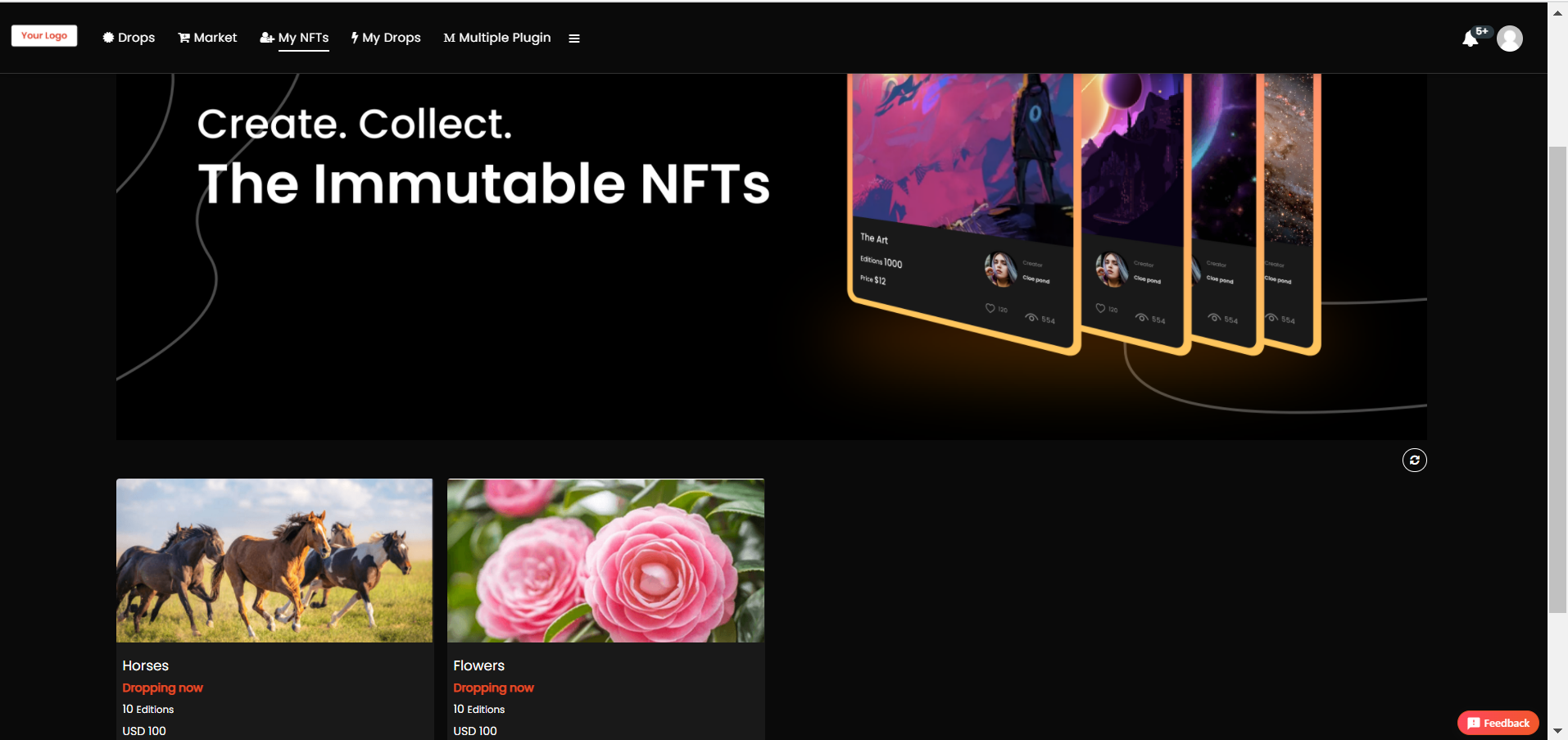 e. Count Down - You can create a countdown and style it to show on a page.
Plugin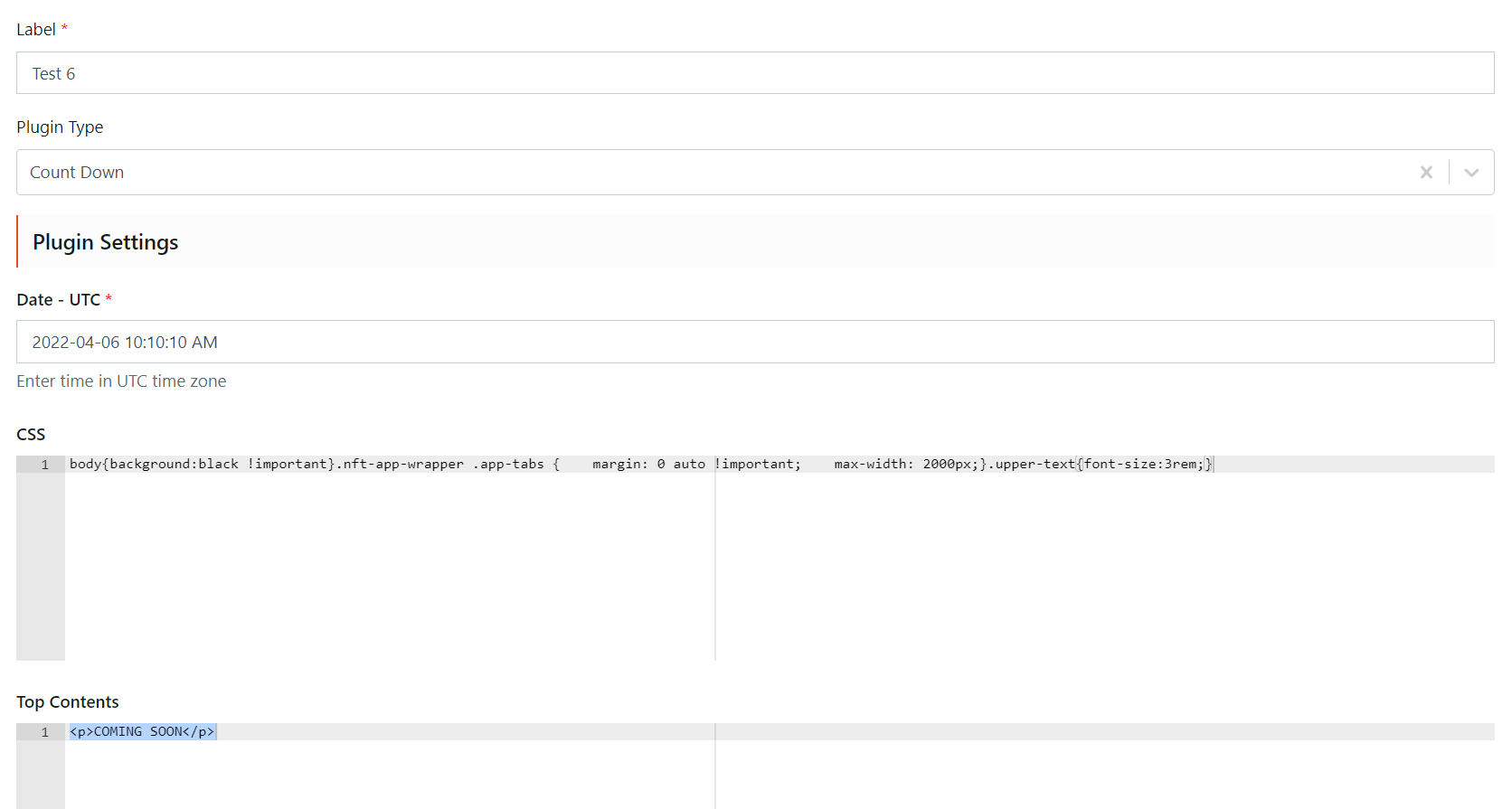 Rendered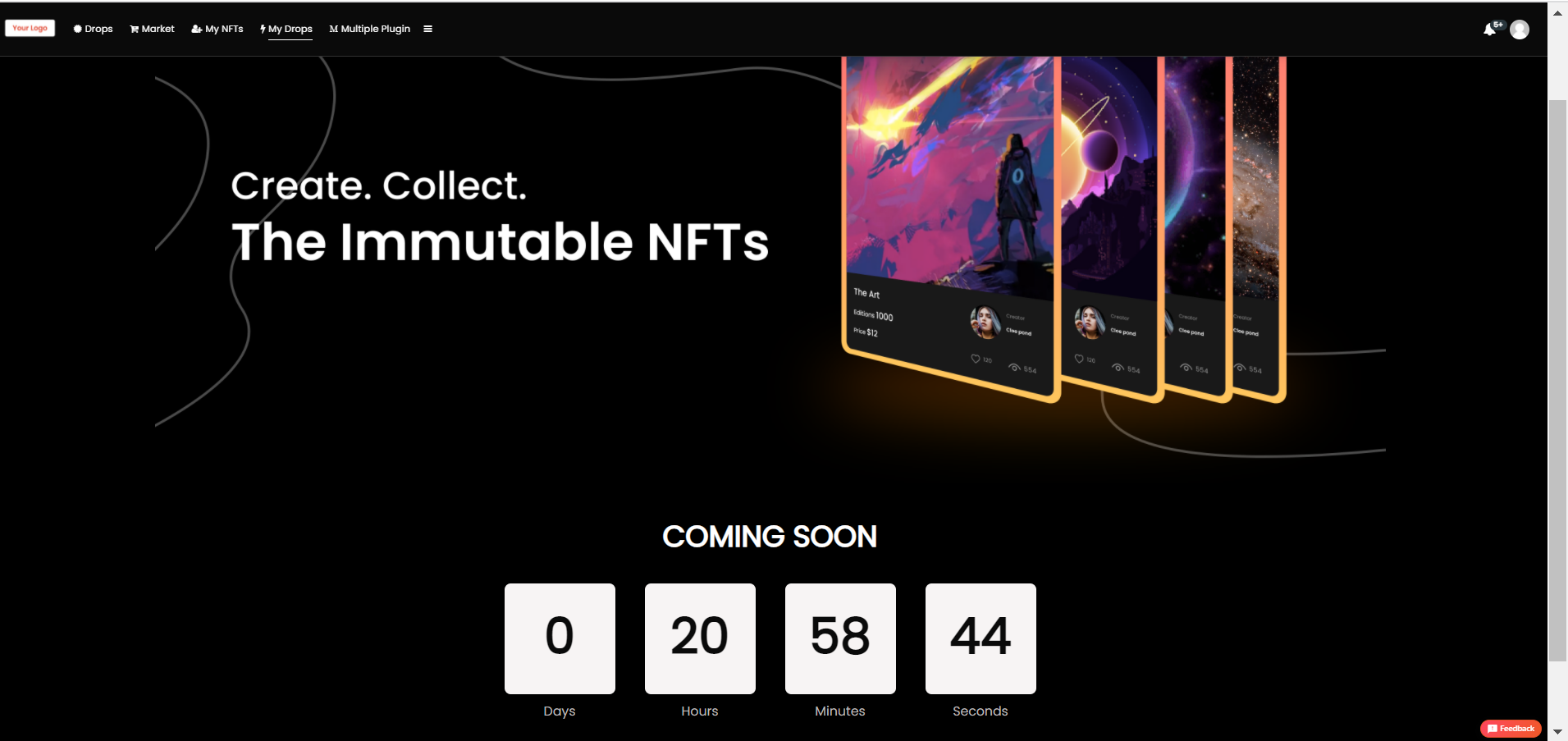 f. Feature Subscription - You can create a waitlist and set user verification emails, send thank you mails post verification, create styles and labels.
Plugin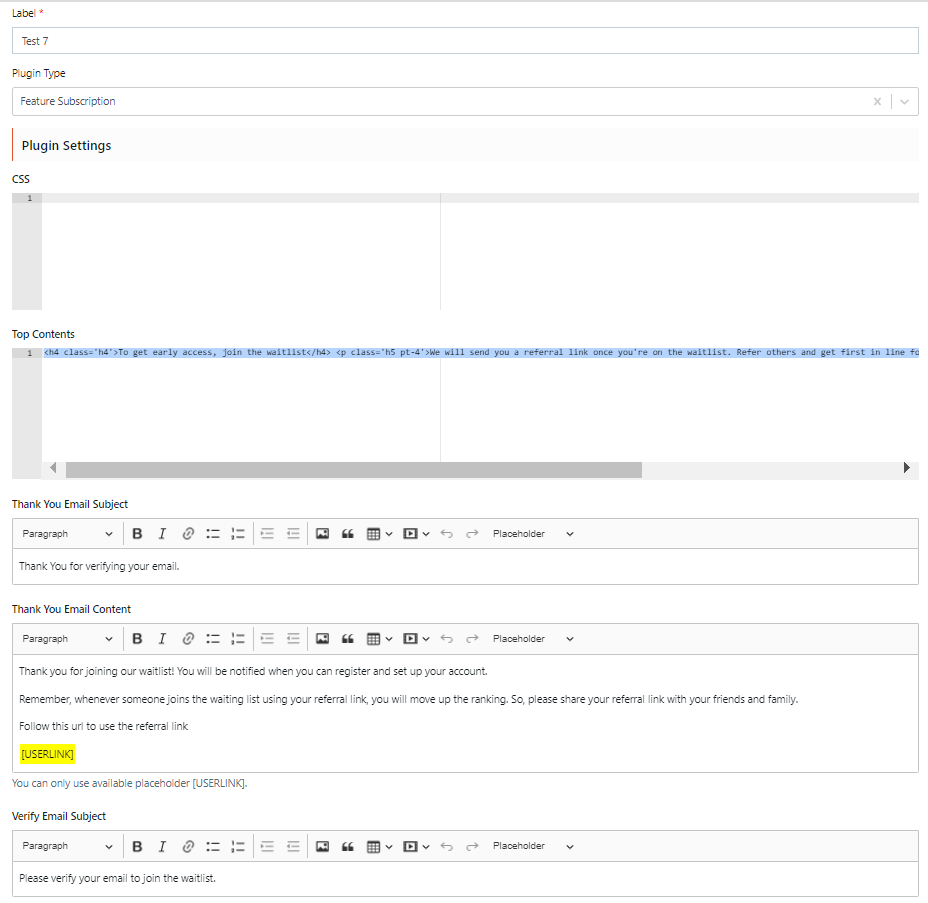 g. Import NFT - You can import NFTs by providing Contract Address, Owner Address from networks like Ethereum, Rinkeby, Polygon, Ropsten, Mumbai etc.
Plugin


Rendered


Note
Plugin types can be added based on customer requirements.
Click Add

Click the edit icon on the newly added plugin to make changes to the fields

Click Update

Click Save to save the changes
Steps to modify plugins:
App owners can provide/modify the rights for each plugin type, to be rendered on a page.
Click the edit icon on the existing or newly added plugin

Drag and drop the operations and fields (available only for List Builder plugin type)

Click the Settings icon on each operation/text field to set the rights

Click Update

Click Save on the edit page
Steps to enable the plugins for each role:
The app owner can modify the rights for each plugin and hide or show the plugins for each role.
To enable the feature for a role, go to Roles -> click Edit on that role

Scroll down to the newly added page section and click to enable the plugin

Click Save. The plugin will be displayed for that role on the pages where it was added

Login to the app as that user (Drop Admin, Admin, NFT User, Moderator or Anonymous) and check the pages to see the newly added plugins